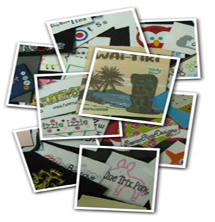 Whatever your own brand labels in your mind, We will make it REAL.
( All Products Made In Hong Kong )

LIKE US ON FACEBOOK https://www.facebook.com/Fancyweaver
(updated on 07/Nov/2013)

Fancyweaver amazed the labels. Since our inception in 1996 as Fancyweaver, we have been manufacturing Woven Labels, Printed Labels, Hangtags, Sticker ( MOQ 100pcs ), Leather Patch ( MOQ 500pcs ), Silicon Patch ( MOQ 500pcs ), Non Woven Recycle Bag ( MOQ 100pcs ), Ribbon ( MOQ 2,000pcs yard ). Please kindly email us for more information if the products out of listing, Take a look at this article and information, you might be surprised at how easy to access a good looking label. All products made in Hong Kong
Office Hour
:
Mon-Fri PST 9:00am - 6:00pm, Please note that if ordering on an evening, weekend or holiday we will respond as soon as possible on the next business day
Why us?
Meet quality specifications.

in eBay and Etsy already obtain 2000+

100% Positive Feedback and Top Rated Seller

title

Have technical ability and knowledge.
Communicate precisely.
Offer competitive prices.
Believe in honest dealing.
A volume discount is available for an order of 3,000pcs or larger.
Provide needed information as and when required.
Can deliver quickly in an emergency.
Can push back deliveries when required.
Deliver when promise.
Advise of potential trouble.
We have over 20 years experience in making labels with our own Label pattern designer.
Paypal , Visa/Master Preferred/Accepted

Different garments require different styling and a good artwork may not be a good label. We help making a better label with alternatives so our customers can choose the best label that suits the products

All products are passed on OEKA-TEX Class 1, our product the lead is passed on CPSIA requirement and safe for children
Latest Products